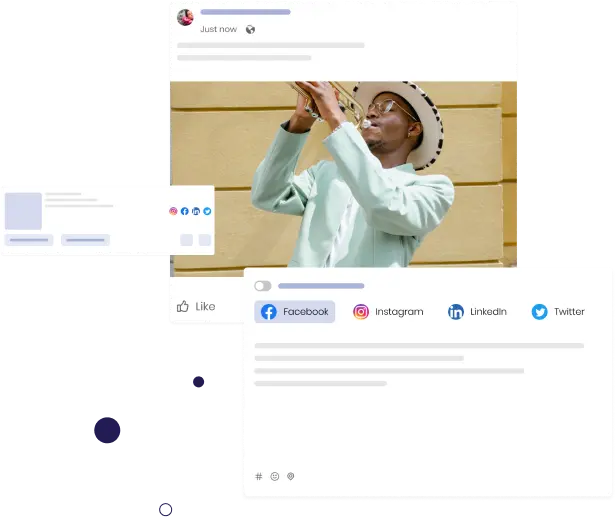 Enhance your brand visibility and grow your audience on social media
Arrange, plan and publish your digital content on all your social media channels from within one dashboard.
Start publishing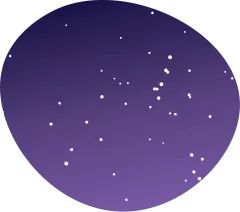 Plan, schedule and publish content across all social networks
Easily create content and share them across all your social media channels with one click. With our scheduler you can plan and publish your content ahead of time, without any delay.
Start publishing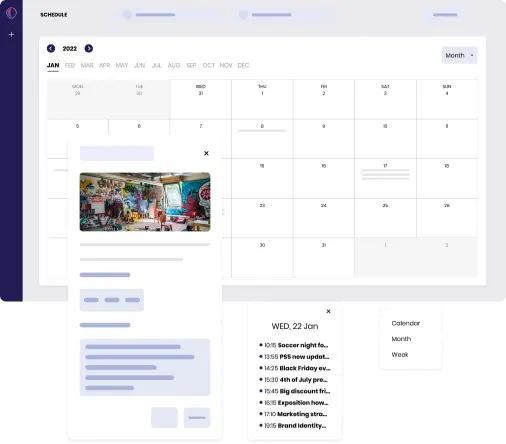 Group your content
into projects
With our projects feature you'll be able to group your content into one category. This allows for a more streamlined work flow, with swift overview and access to your content, media libraries, channels and much more.
Start publishing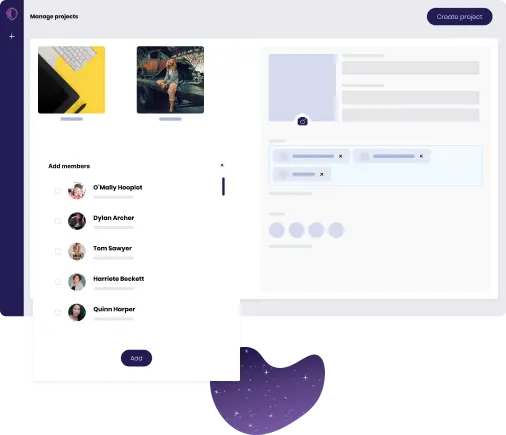 Keep track and stay
on top of your posts
With our calendar you're able to see all your posts that have gone live and posts that are waiting to go live, allowing you to keep track of your posts and edit any content before going live across multiple social networks.
Start publishing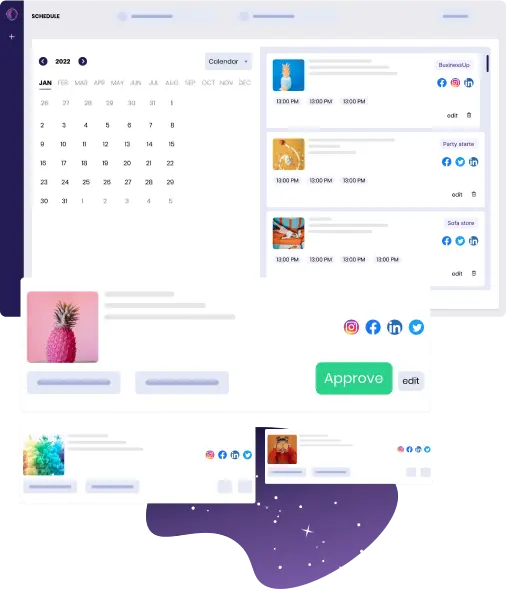 Content calendar
Schedule months worth of content in just a fraction of your time and allow yourself to delegate time in other aspects of your business.
Start publishing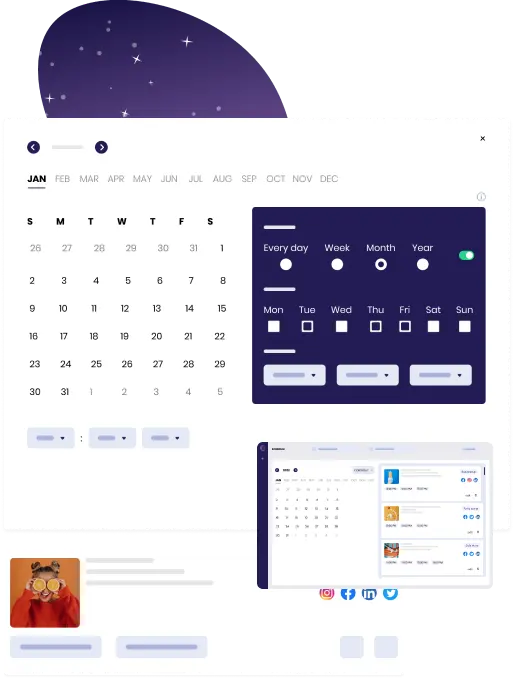 Timezone management
Execute your social media strategies in a specific time zone by creating projects. Each project can be linked to one time zone, allowing for a streamlined execution of social media management activities to ensure your content will appear when your target audience are the most active, increasing the likelihood of engagement and interactions.
Start publishing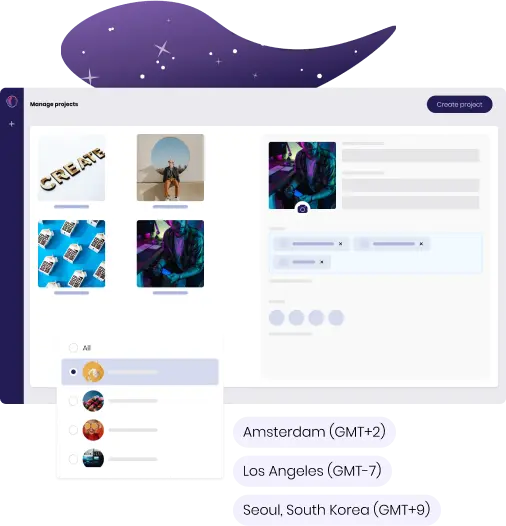 Frequently asked questions
What is a social media scheduler?
Social media scheduling is the process of organizing and planning content ahead of time to be automatically published to multiple social media platforms at the same time.
How does Socianis' publishing and scheduling tool work?
Socianis provides a simple process to publish and schedule your content. Create content, select the platform channels you'd like to post to, and finally specify your desired time for the post to go live.
What social media platforms are supported by Socianis' publishing tool?
With Socianis' publishing tool you can plan, schedule and publish content for Instagram, Facebook, Twitter and Linked in all from within one dashboard.
Can I use the publishing and scheduling tool for free?
Yes, our free plan offers content creation and scheduling which could be beneficial for businesses that are getting started and individuals who need simply functionality to manage multiple social media channels. You can connect up to 3 channels and schedule up to 15 posts weekly
Why should I schedule my social media posts?
Scheduling your posts in advance could be beneficial to marketing teams, small businesses, entrepreneurs, social media managers by allowing you to plan and organize your content in advance and save you time by not having to manually post each content on each social platform.
Can I schedule social media posts to published automatically?
Absolutely. Socianis offers capabilities to for automated and repeated posting. You can either post directly or select a time for later and allow it to be reposted on a daily, weekly, monthly or yearly bases.
Can I schedule multi-photo posts to publish automatically?
Yes, with Socianis you can attach multiple images in your posts and with the media library tool, you can keep your images organized in one place to avoid duplication
How many social media posts can I scheduled?
On our free plan you can schedule up to 15 posts weekly. There are no limits on any of our paid plans
How do I start scheduling my social media posts?
With Socianis you can organize, plan, create and analyze posts in conjunction with a lot more capabilities! Get started with our free 14 day trial, connect your social media channels and start scheduling your posts immediately.
Can I customize my posts for each platform?
Yes, on our paid plans you can effortlessly customize your content to be published on each separate platform